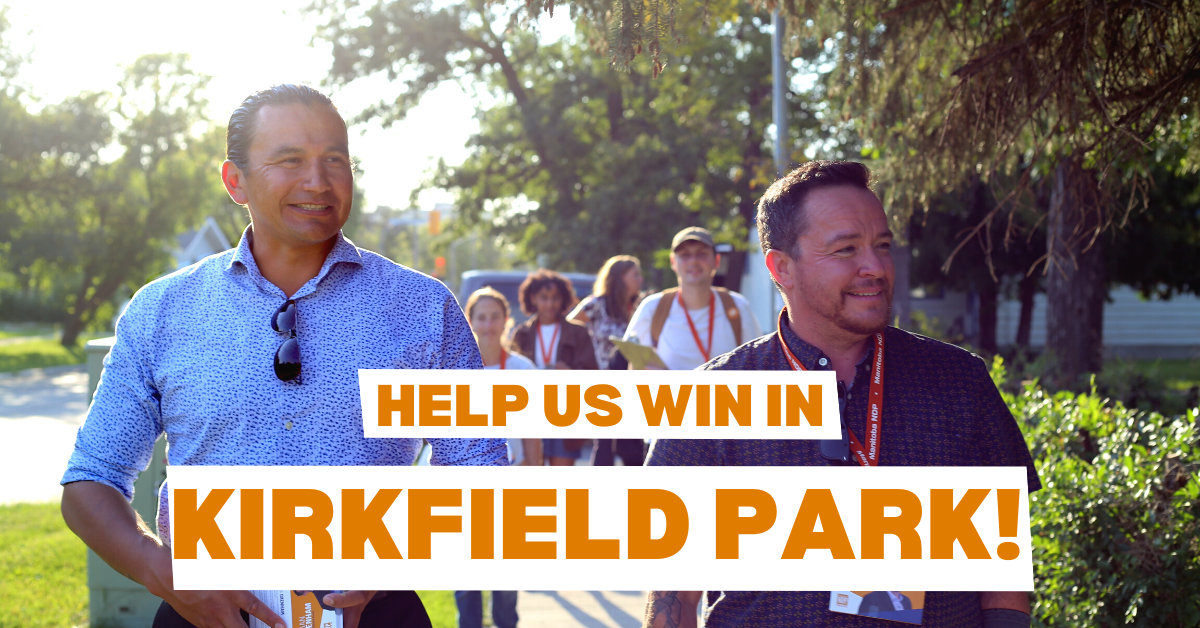 Manitoba NDP
Sorry, we were unable to submit your form (server error). Please try again later.
Canvass
Start: Sunday, Sep 25 at 1 p.m.
End: Sunday, Sep 25 at 4 p.m.
---
Help us Win in Kirkfield Park!
Join the Manitoba NDP and our candidate for Kirkfield Park Logan Oxenham, as we talk to voters about our positive vision for Manitoba! We'll be talking to voters in Kirkfield Park as part of our work to flip this seat in the by-election and form an NDP government in 2023.
Manitoba NDP
Thank you!
We'll see you on Sunday, Sep 25 at 1 p.m.