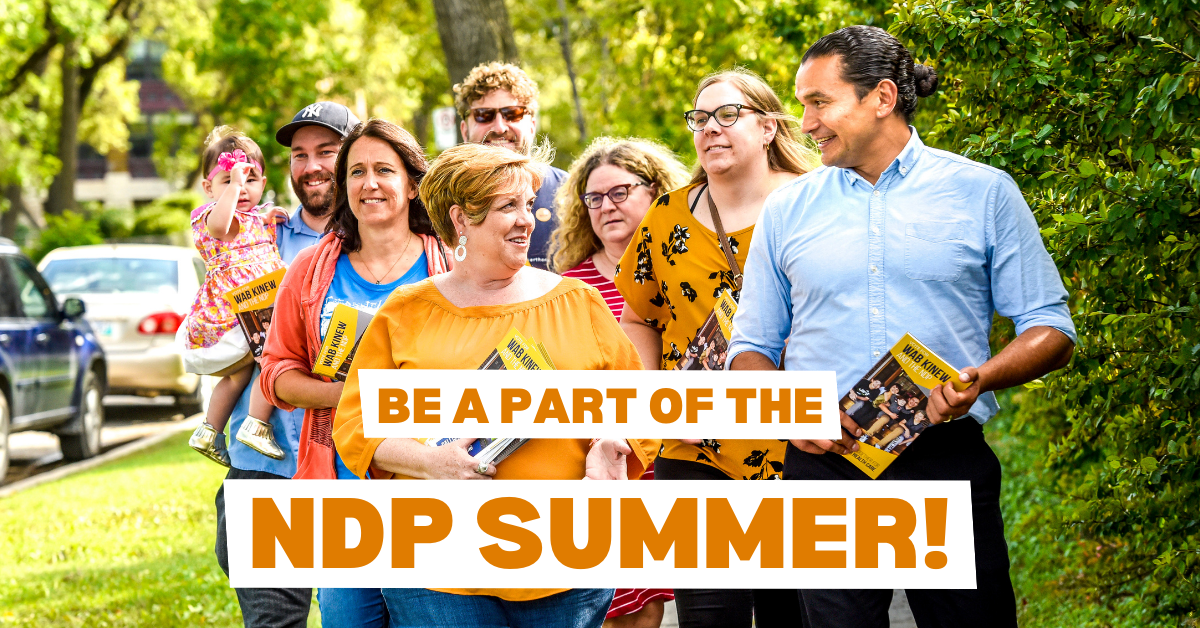 Manitoba NDP
Sorry, we were unable to submit your form (server error). Please try again later.
NDP Summer Canvass
Start: Thursday, Aug 25 at 5:30 p.m.
End: Thursday, Aug 25 at 8:30 p.m.
---
Kirkfield Park Blitz
Join our Kirkfield Park candidate as we talk to voters in Kirkfield Park about our positive vision for Manitoba! We'll be hearing from Manitobans as part of our work to win this seat and form an NDP government in 2023! There will be training available for volunteers before we head out to canvass at 6:00 pm.
Meeting location will be provided via RSVP.
Manitoba NDP
Thank you!
We'll see you on Thursday, Aug 25 at 5:30 p.m.