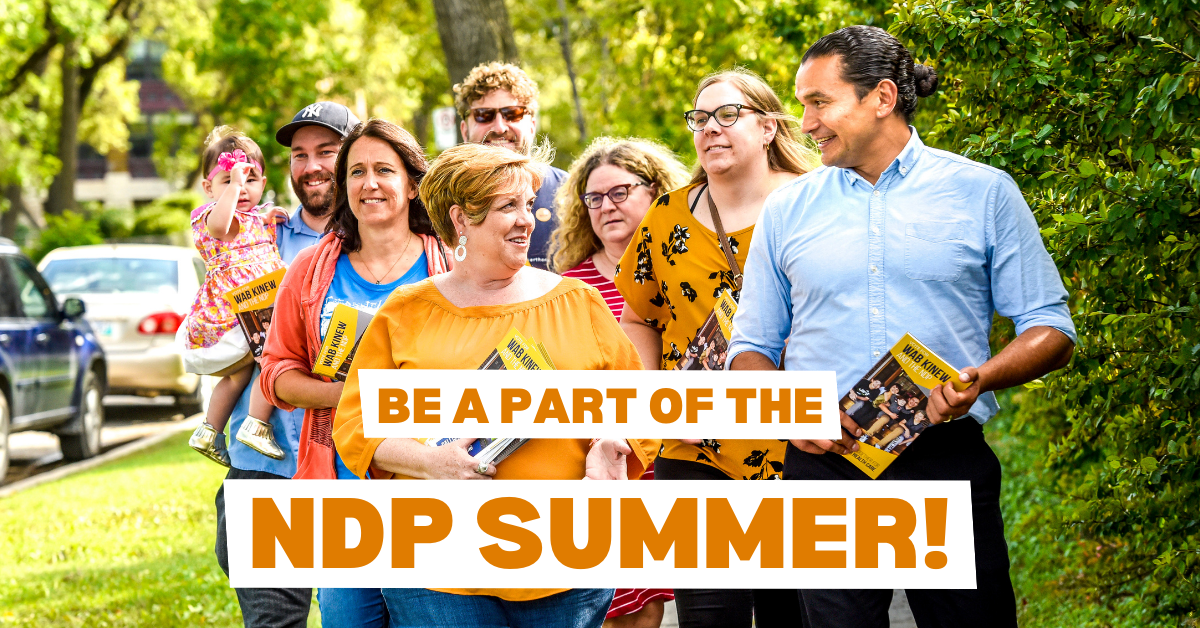 Manitoba NDP
Sorry, we were unable to submit your form (server error). Please try again later.
NDP Summer Canvass
Start: Wednesday, Aug 31 at 5:30 p.m.
End: Wednesday, Aug 31 at 8:30 p.m.
---
St. Boniface Blitz
Join our St. Boniface candidate Robert Loiselle as we talk to voters in St. Boniface about our positive vision for Manitoba! We'll be hearing from Manitobans as part of our work to win this seat and form an NDP government in 2023! There will be training available for volunteers before we head out to canvass at 6:00 pm.
Meeting location will be provided via RSVP.
Joignez-vous à notre candidat pour St. Boniface Robert Loiselle pour parler avec les électeurs à propos de notre vision positive pour le Manitoba! On a pour but de regagner la circonscription de St. Boniface et de former un gouvernement NPD en 2023, et pour se faire on va commencer en écoutant aux priorités des Manitobains/es. On va partir à 18h, mais il y aura une session d'entrainement disponible pour tous les bénévoles avant qu'on parte. Le lieu de rencontre sera envoyé par RSVP.
Manitoba NDP
Thank you!
We'll see you on Wednesday, Aug 31 at 5:30 p.m.